'alo!
Nyt pikaupdate ennen aamulenkkiä:
Eilen sain uudet kynnet, by
Noora (Hair & Make Up Studio Hanni Pohjanlehto)
. Akryylia, ja on nätit! En oo vielä ehkä ihan sinut pinkin kanssa
(vierastan vähän)
, mutta itse halusin joten nyt vaan totutan itseni! Tein myös aamulla itselleni unisiepparikorun, koska ne on nättejä. Nappasin siis isosta unisiepparista pienen unisiepparin ja tadah, koru!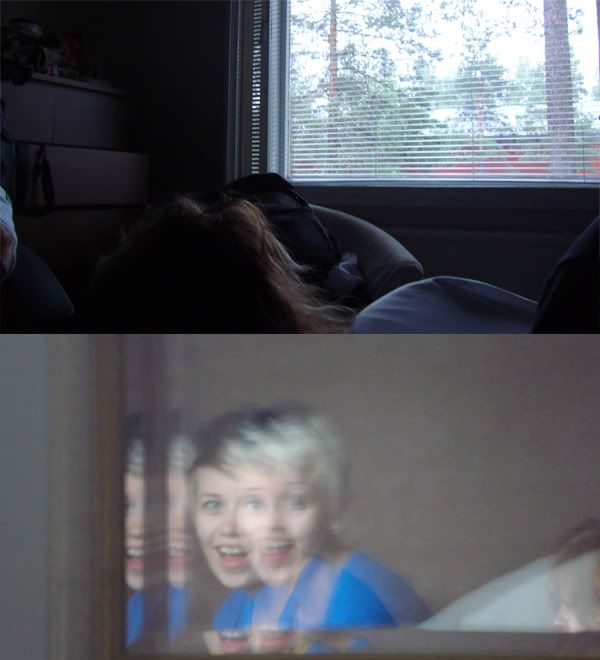 Sitten hengailin Jonnalla ja kynin vähän poikia siellä. Tässä kuitenkin vaan pari irrelevanttia kuvaa. Jonnalta menin salille Niklaksen kanssa, ja siitä kotiin.
Päivän asua.
Translation: Quick update before morning jogging!
Yesterday I got new nails, by Noora (Hair & Make Up Studio Hanni Pohjanlehto). They're acrylic and I'm still bit unsure about that pink but I'll manage because I wanted it there. I also made new necklace at morning, that dream catcher 'casue they're beautiful.
After work I hang out @ Jonna's and cut couple of hairs. Here's couple irrelevant shots though. After this I went to gym with Niklas and then to home.