Aloha!
Minä taas mukanani kuvia viikonlopulta. Perjantai meni Niklaksen kanssa oleskellessa, katsottiin leffa, lenkkeiltiin ja oleiltiin! Asukuvaa siis tässä: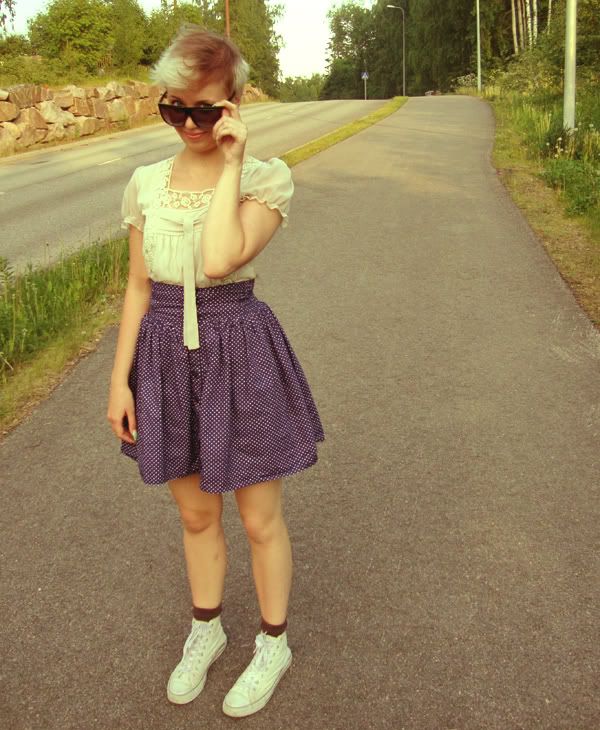 Lauantaina suuntasin tiimitapaamiseen kuumaan Helsinkiin, ja löysin itseni kangaskassi täynnä jogurtteja. Tiimin tapasin, suunnattiin Punavuoreen (rakastan kys. aluetta Helsingistä) ja siitä Tähtitorninmäelle puistoilemaan ja suunnittelemaan leiriä. Olin tiimeilemässä la-su yön ja siinä välissä kävin mm. ensimmäistä kertaa Vegemestassa ja ostin liikaa kaikkea, sekä törmäilin tuttuihin.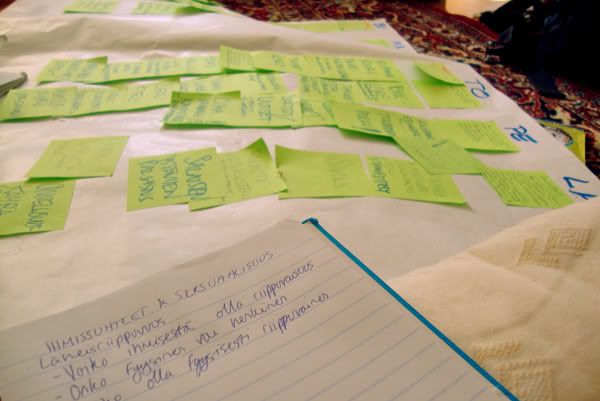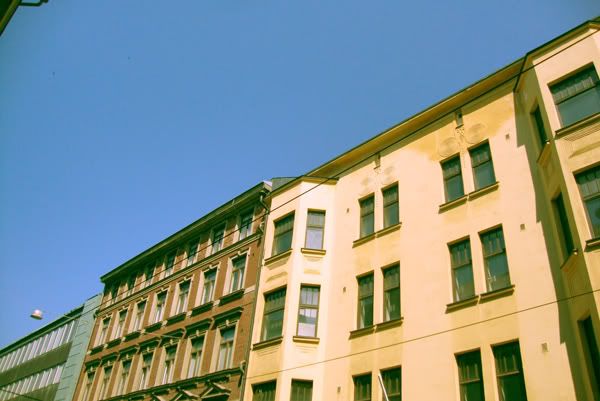 Tänään kotiuduin yhä kuumasta Helsingistä Viiville, jossa Viivi lahjoi mua tuliaisella (oli muuten ihan parhaita karkkeja) ja Niklaskin oli Viivillä. Siinä istuskeltiin rannassa ja lagailtiin sisällä. Kuuden aikoihin heitettiin Niklas kotiin, haettiin mun pyörä ja tavarat, käytiin uimassa, haettiin mun auton paperit ja kotiuduin kunnolla. Nyt illan oonkin viettänyt filosofian, datailun ja musiikin parissa. Havaitsin että mun kysilakat on myös yhtäkkiä lisääntyny huomattavasti.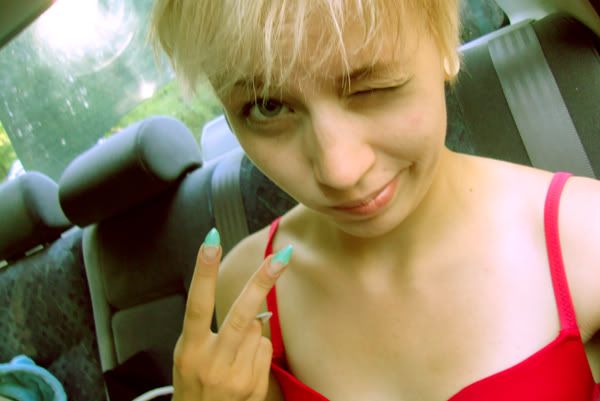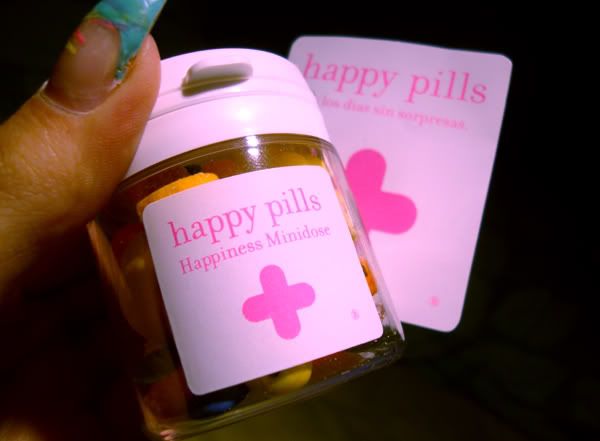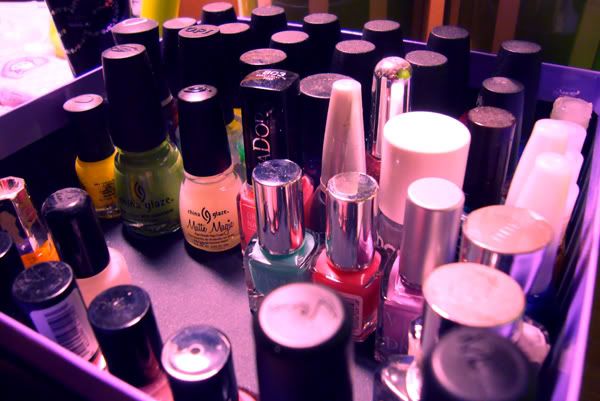 Huomenna ois allaolevan asun merkeissä (vaikka sataakin mukamas vettä) tarkoitus lähteä Viivin kanssa valloittamaan Suomenlinna (ja uimaan) ja syömään kakkua, jonka jälkeen treffataan Niklas ja Matias ja chillaillaan ympäriinsä!
Ciao tai adios!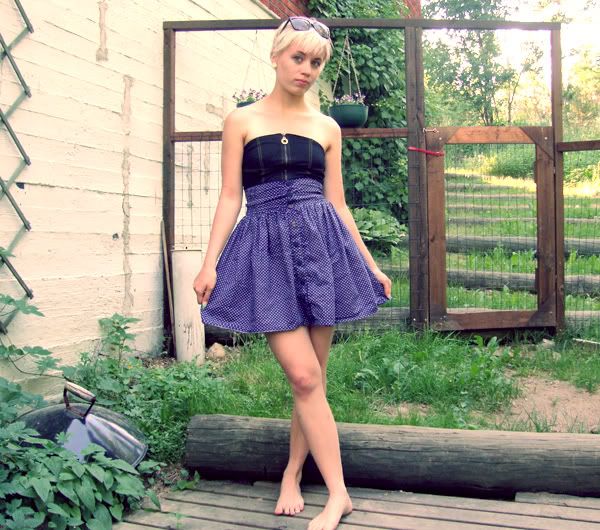 Translation: Aloha! Here I am with pictures again. Friday I spent with Niklas and we watched a movie, went jogging and just hang out. That's my outfit picture, up there.
Saturday I headed to hot Helsinki to meet my protuteam and soon I found myself with canvasbag full of joghurts. Don't ask. Soon we went to Punavuori (I love that area in Helsinki) and from there we went to one park. We had a picnic and we also planned our camp forward. I stayed the night there with my team, it was nice!
Today I left hot hot Helsinki and headed to Viivi's house where she gave me an souvenier from their trip to Barcelona! That's too cute pill bottle, and those candies were yummy. Niklas also was at Viivi's house and together we visited the local beach (sounds more cool than it is, eh...) Around six o' clock we drove Niklas home, got my bike and I went swimming by a near lake with my parents. First swim this summer, it was great! Then we headed to get my cars papers, and then to home. I've spent the night with philosophy, music and lagging on computer. I also noticed my nailpolish collection has grown ernoumously.
Tomorrow I'm supposed to go conquer Suomenlinna with Viivi (I'm gonna wear that outfit even it's forecasted rain (we also kinda decided to go swimming)) and we're also gonna eat some cake and meet up with boys later and chill out!
some boys are sleeping alone
that's keeping them warm through evening
They know that they're on their own
Some boys don't know how to love