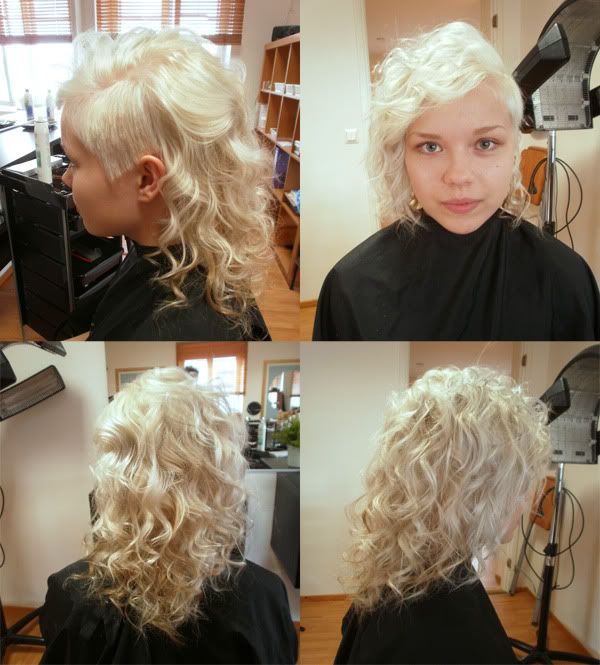 Tämmöstä tänään aka Maijun hiukset, otin kuvan koska tykkäsin noista kiharoista hirmu paljon! Ei paljoa muuta, kun oma asukuva oli huono ja ei mitään muuta jännää. Päivä saldo lyhykäisyydessään:
Omituinen ällö stalkkerimies aamulla
Kiirelähtö
Matchaava asu
Tuulista (Läheltäpititilanteita hameen kanssa)
Kaks tukkaa värjätty
Jonnalla chillailua
Himaan
Eli not so jännää. Adios!
T
ranslation: Today I bleached Maiju's hair and I had to take picture because I was so satisfied with those curls! Nothing else much though because my outfit-picture sucked and nothing intresting happened today. Today:
Weird & gross stalker-guy in the morning

Leaving with hurry from home

My outfit matched! (Polkadot-dress and top, brown with brown etc...)
It was windy (Awkward moments with my skirt)

Two hairs dyed

Chillout @ Jonna's place

From there to home, lagging
So, not so exciting. Adios!
When marimba rhythms start to play
Dance with me, make me sway
Like a lazy ocean hugs the shore
Hold me close, sway me more