Artun blogi on jo layn kannalta hieno, ja rakastan sitä että blogin ulkonäköön on pyritty panostamaan. Kuvat ovat jotenkin tosi selkeitä ja raikkaita, postaukset näppärän pituisia, englanti sujuvaa... Tykkään! Oikein paljon!
Arttu's blog is already very nice if you look at the layout first (like I do). His photos are very neat & clean and so... fresh! Can't explain but yeah, fresh. And posts lenght is good. Mostly English, occasionally Finnish.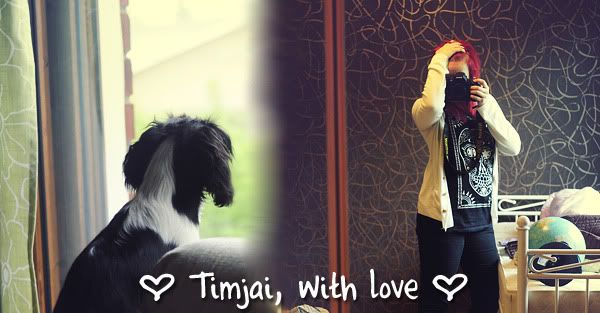 Timjain blogin lay on kanssa tosi nätti. Kuvat on selkeitä ja kauniita. Vaikea vielä sanoa laajemmin, Timjai kun on suht uusi tuttavuus blogiavaruudessa. Postaukset napakan pituisia ja mieluisaa katsottavaa.
Timjai's blogs layout is also pretty, so simple and clean. Pictures are also nice, good quality and broad (gah I'm running out of words!). It's hard to say much more because Timjai is kinda new face to me in this blogshpere. Posts have very neat lenght and they're intresting. In Finnish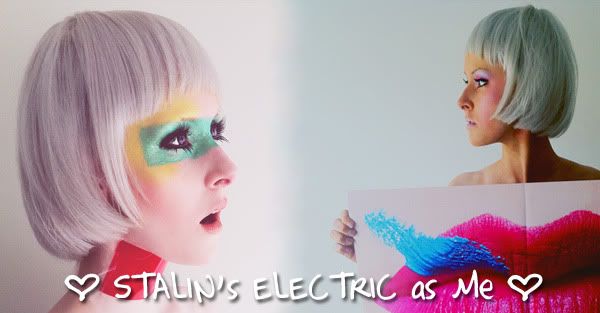 Marinkan blogi! Tää on varmaan mun all-time favorite bloggaaja, en kestä. Marinkalla oli postaustaukoa tässä aika pitkään, mutta näyttää siltä että blogi ois taas heräilemässä eloon, sillä oi Marinka! ♥ Nojoo oon ehkä vähän liian iloinen yhestä blogipäivityksestä, mutta ei haittaa. Blogista löytyy paljon meikkilookkeja ja kaikkea muuta jännää. Marinkalla on ihana tyyli ja jo sen vuoksi on myöskin ihanaa tätä blogia seurailla!
Marinka's blog! This is kind of all-time favourite blog (& blogger) for me. She had kinda long break from blogging but seems like she's back for summer! There's lots of make up looks and everything else. Marinka's style is so wonderful and that's one reason it's fun to follow this blog. Finnish, sometimes with translations in English.
Teemun blogi! Rupesin seurailemaan pitkälti sen puitteissa kun Teemu on mun kaverin isoveli - on ollu jännittävää seurailla meinaa tätä Teemun nousua blogimaailman niinsanottuun ylemmistöön. Teemulla on tosi piristävä omanlainen tyylinsä, ja musta on hienoa ettei anna ympäristön rajoittaa pukeutumista. Ja Teemu kirjottaa tosi mielekkäästi ja viihdyttävästi!
Teemu's blog! I started following this blog because he's my friends big brother but it's been thrilling to follow how Teemu's blog has risen. Teemu has very bright, his own kind of style. It's wonderful to see somebody having their own style and seeing that they're not afraid of bringing it out! And Teemu also writes very entertaining text. In Finnish with translations in English!